DKCPC is a forum of administrations and commercial companies, which own gas-pipes and submarine cables in Danish Exclusive Economic Zone (EEZ).
The principal goal of DKCPC is:
To promote the safeguarding of submarine assets from man-made and natural hazards, to the benefit of safe supply and delivery of market demands of gas, electricity and communication services.
Gas pipes, Tele- and power cables are very important parts of the infrastructure in Denmark
The cables and gas pipes in Danish waters requires special attention, because of the risk of unintended damage, caused by fishing or anchoring
Repair of subsea Assets are expensive and takes long time, compared with repairs on shore
Damages on subsea assets therefore affects the security of supply, and the delivery of market demands of gas, electricity and communication services.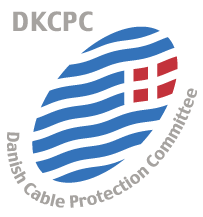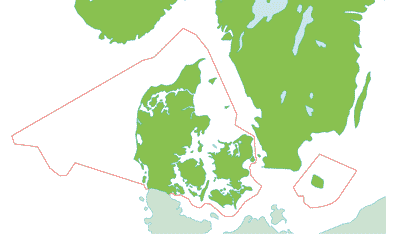 Marketing of DKCPC


Advertisements and Exhibitions
Negotiations and cooperation with the Danish Fisher Organization


Positioning and information
Plotter files


To free download, and use in Danish waters
Manual


Intention to make a manual for asset owners
Cooperation with the Royal Danish Navy


Joint Rescue Coordination Centre, MAS – Marine Assistance Service
EU-habitat areas


Cooperation with The Danish Nature Agency
Protection zone of 200 meters
Normally the cables are buried in the seabed, but in dynamic waters the seabed can move, there is no guaranties of non-exposed cables


To prevent damages there is a 200-meter protection zone on each side of the assets / cables, where other use of the seabed is prohibited


Fishing, anchoring and other active impacts in the seabed is also prohibited within this protection zone
Why become member of DKCPC?
We can represent all – with high influence


Towards the Danish Fisher Organization

Towards Danish authorities

Towards other companies with activities on the seabed
Professional Network


New installations, operation & maintenance


Contact to authorities
Technical solutions

International relations


ICPC – International Cable Protection Committee
ESCA – European Subsea Cables Association
NCRG – Nordic Cable Repair Group
Contact DKCPC for membership or questions:

Chairman: formand@dkcpc.dk
Secretary: sekretaer@dkcpc.dk
Webmaster: webmaster@dkcpc.dk